Who Should Take Glucosamine Chondroitin?
Glucosamine chondroitin supplements are often used to relieve the symptoms of joint pain and bone conditions. While some people take supplements that only contain one or the other, the combination could have better results in relieving pain and slowing the destruction of cartilage in joints. Because of that, Synflex's liquid glucosamine chondroitin formula can be taken by a variety of individuals who suffer from bone and joint problems such as:
Individuals with Arthritis
It's very common for people to change their diets to ease arthritis pain. Most of them add supplements that contain Glucosamine Chondroitin.
People with Osteoarthritis
Since osteoarthritis destroys cartilage, people with the disease may use Glucosamine Chondroitin daily. Many of them report slower disease progression and less pain.
Anyone with Sore Joints
People who have sore knees, hips, ankles, elbows, shoulders or other joints can take Glucosamine Chondroitin. The ingredients in Synflex could provide relief if cartilage deterioration is the cause.
Athletes of All Sports
Compared to most people, athletes are hard on their joints. They can take glucosamine Chondroitin supplements to relieve associated joint pain.
Pets with Bone and Joint Diseases
Humans aren't the only living beings who suffer from bone and joint afflictions. Glucosamine Chondroitin found in Synflex can help relieve joint pain in pets.
In order to get the fastest and best results from bone and joint nutritional supplements, people and pets should take Glucosamine Chondroitin in a liquid form rather than the pill form. The reason is that the liquid ingredients are absorbed and bioavailable faster. Also, pills tend to contain fillers and binders, which make them less absorbable and bioavailable. The outside coating can also prevent the supplements from fully dissolving in the digestive tract.
Why Choose Synflex?
If you're among the millions of Americans who suffer from the debilitating effects of arthritis, osteoarthritis or other joint-related pain, Synflex offers a liquid glucosamine chondroitin formula that works. Our formula strengthens your joints so that you can have a happier, healthier lifestyle. Here are several reasons why you should choose our liquid glucosamine chondroitin formula to ease joint pain.
Highest Quality Liquid Glucosamine Chondroitin
Synflex is made with pharmaceutical-quality glucosamine chondroitin, so it's 98% pure. Plus, it's combined with 10 other natural ingredients. The liquid form supports fast-acting absorption and improved bioavailability. Compared to glucosamine capsules, pills and powders with an absorption rate of 15% to 20%, our liquid formula has an absorption rate of 80% to 85%. For these reasons, Synflex has proved to be effective.
All-Natural Ingredients
The pharmaceutical-quality ingredients, vitamins and minerals that we use in Synflex are completely natural. Here's a quick look at these ingredients:
Glucosamine stimulates the production of essential building blocks for cartilage.
Chondroitin sulfate attracts fluids to increase cartilage nutrients and resilience and to block cartilage-destroying enzymes.
Manganese (Ascorbate) helps the body process the amino sugar, aids normal bone growth, and is used to produce energy and form cartilage. It supports the formulation of synovial fluid to help lubricate your joints as well.
Vitamins A, C and E are essential for your health because they act as antioxidants by stopping the destruction of cells.
Omega-3 and omega-6 fatty acids are anti-inflammatory agents that metabolizes linoleic acid into gamma linolenic acid to relieve inflammation in your joints.
Boswellic acids are anti-inflammatories as well as anti-arthritic agents that improve blood flow to your joints and maintain blood vessel integrity.
Bromelain cleans debris out of your joints, restores the balance of fluid and reduces inflammation and swelling.
In addition, Synflex 1500 is made with white willow bark. This ingredient contains salicin, which your body converts into salicylic acid. It reduces inflammation and the occurrence of prostaglandins, which trigger inflammation and discomfort.
Benefits Of Synflex Liquid Glucosamine Chondroitin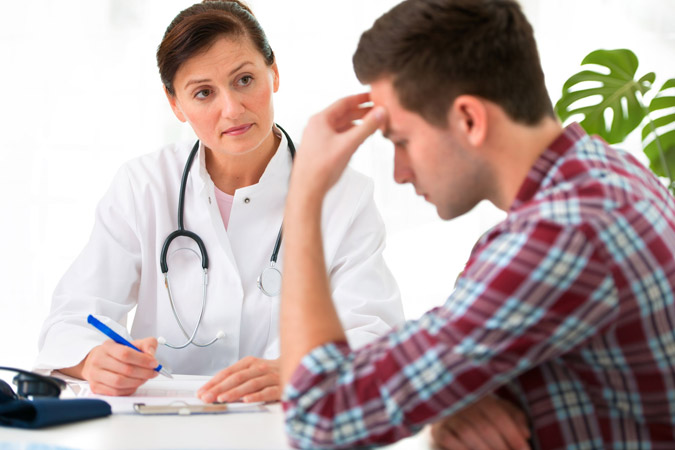 No Dangerous Side Effects
Our liquid glucosamine chondroitin formula has very few side effects compared to the dangers of taking nonsteroidal anti-inflammatory drugs. While traditional medications can cause serious side effects, Synflex has very few potential side effects or contraindications.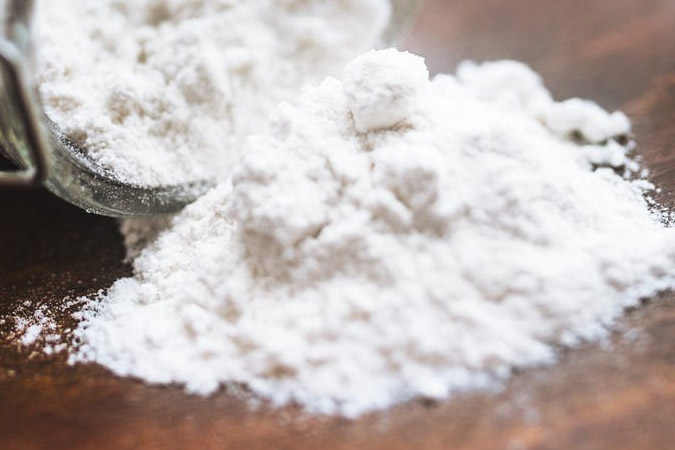 No Fillers and Gluten-Free
Along with using all-natural ingredients, Synflex doesn't contain any fillers and is gluten free. The majority of similar glucosamine chondroitin supplements on the market are rushed because the companies only focus on making a profit quickly. Compared to them, we took an extra 18 months to produce the best possible product for everyone who suffers from arthritis and other joint pain.
Made in The United States
The Food and Drug Administration doesn't regulate nutritional supplements. Despite that, Synflex is made in the United States in a facility that has earned the Good Manufacturing Practice certification from the National Science Foundation. This certification means that our laboratory fully complies with guidelines to ensure that our glucosamine chondroitin supplements meet the composition, identity, purity, quality and strength that we put on our labels.
Best Liquid Glucosamine Chondroitin for Arthritis
Numerous double-blind and placebo-controlled studies have proved that liquid glucosamine chondroitin is very beneficial for people with arthritis. In keeping with the results of these studies, Synflex has several potential advantages:
Helps your body rebuild healthy cartilage
Maintains joint flexibility
Manages existing healthy joint tissue
Reduces inflammation
Slows the progression of osteoarthritis
Soothes achy, sore joints
Stimulates synovial fluid production to lubricate joints
Here Is What Our Customers Have to Say About Synflex
My cat is almost fourteen years old and has been stiff and slow for a while now. When I found Syn-flex I started him on 1 cc of the liquid twice a day . He improved quite a bit after about two weeks. It is wonderful to see him walking without much pain and he can jump from the breakfast stool to the recliner again I even caught him chasing his sister around the other day!
Myra Beauchamp
I just want to thank you! Syn-flex is the only product I have tried that I have found relief with. I am on my 3rd bottle now and have to honestly say that I am about 70% improved. That is amazing since nothing else could come close to that. I have severe arthritis in my knees and my daily walking at work was getting me down. Now I walk without pain thanks to you. Keep up the good work and I sincerely appreciate the free shipping!
Diana
This product has made so much difference for my Jack Russell Terrier! He's almost 12 and has had medial luxation of the patella severely for about the past 3 years. When we started this he could barely walk, now he runs and plays and can jump on the bed again.
C. Smith
I have been taking Syn-flex regularly for 6 weeks, a 1/4 oz. dose every morning, and the pain in my knees has practically disappeared. I would never have believed this. I am certainly going to continue on this product.
Martin-Paul
I bought Syn-flex for my almost 9 y/o German Shepherd dog. He is running and playing like he did years ago! No longer does he look at me and cry as if asking me to make the pain go away. Sometimes he's reluctant to play with the 2 BIG puppies because they jump on his back, but that's usually when the weather is cloudy/raining/snowing. He's a much happier dog, that's for sure!
Rodney Stratton
From Our Blog: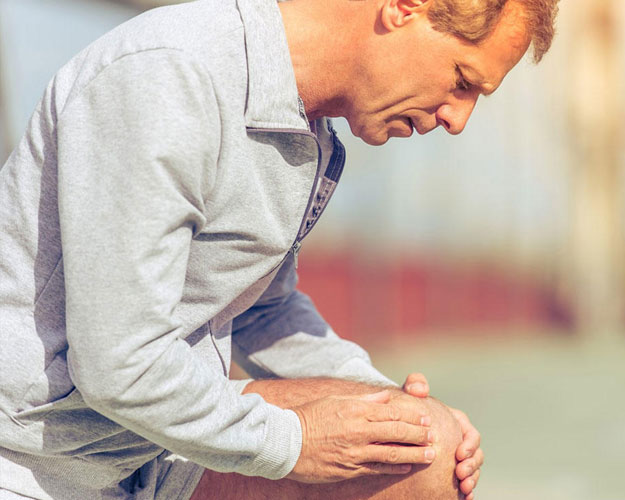 A New Blog Series to Combat Arthritis and Other Joint Pain If you become a follower of this blog it will usually be for one of two reasons. The first would be that you suffer from Osteoarth
Read More