About Synflex
The Original Liquid Glucosamine Company
Synflex® is a powerful liquid glucosamine and chondroitin supplement that benefits those who suffer from arthritis discomfort. It has long been acknowledged that natural nutritional supplements may have the ability to reduce joint discomfort.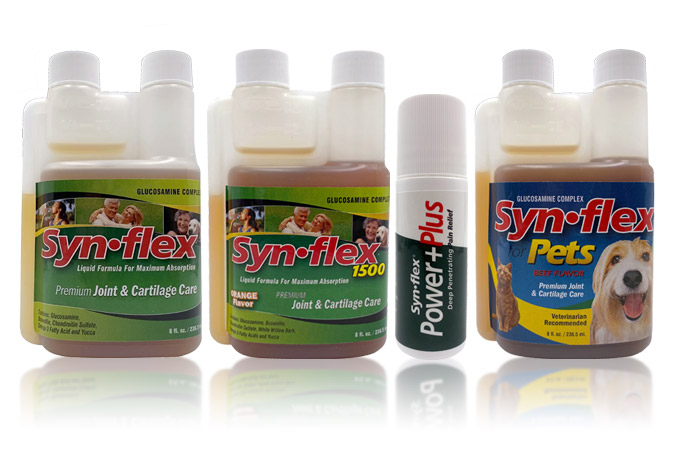 Synflex® is formulated using pharmaceutical quality glucosamine sulfate and glucosamine HCL, along with ten other ingredients including all-natural vitamins and minerals to promote mobility, healthy joints, and cartilage rehabilitation.
Glucosamine Benefits for Arthritis
Most glucosamine and chondroitin products in the industry today come in capsule or pill form. This means that the Glucosamine in these products are delivered in powdered form, which is not absorbed as well. Synflex®, on the other hand, uses pharmaceutical quality liquid Glucosamine for a full 80-85% absorption rate and maximum bioavailability.